Bed bugs have been around for ages. However, back in the 1940's bed bugs were almost completely wiped out of existence within the United States. In fact, there were complete generations of pest control professionals who had never run across bed bugs within their careers. It wasn't until recently that we have seen a dramatic increase in activity. If you have been watching the news there was a recent bed bug outbreak in Lenexa.  While there are many reasons for the bedbug resurgence, one thing is for sure…Bed bugs won't be going away anytime soon, and the traditional bed bug treatments most pest control companies are not as effective as they once were. Although we will still be offering convention bed bug treatments in Overland Park and Lee's Summit we will now be offering thermal remediation services for bed bugs in this areas as well in order to
Thermal remediation treatment more commonly known as Heat treatments for bed bugs are one of the most efficient and effective ways to eliminate them. It is literally killing bed bugs with heat.  In fact, most heat treatments for bed bugs can be done in one day. Bed bugs (along with other types of insects) cannot live beyond a certain degree of temperature. Because of this, entire homes, apartments units, hotel or motel rooms and other areas that might be infested are brought up to a lethal temperature of over 120 degrees. Large heaters and fans are brought into the location, turned on and the fans circulate the hot air throughout the building area, so the temperature penetrates every crack or crevice where the bed bugs are likely to hide. Yes, bed bugs don't only hide inside your mattress.
While killing bed bugs with thermal remediation, vacuums are brought in to suck up any bed bugs trying to escape the heat. This extra effort helps prevent the bed bugs from spreading throughout the structure being treated. In addition to the vacuuming, products proven to help kill the bed bugs are used to supplement the heat treatment to ensure a very high level of efficacy. Yes, this is no do it yourself treatment, but if you are going to try and get rid of bed bugs heat treatments the most effective way to get rid of them.
The high temperatures of over 120 degrees (up to 135 degrees) are then maintained for a sufficient amount of time as to render all developmental stages of the bed bug dead. These stages include the egg, all nymph stages, and the adult. This is crucial where most basic methods do not get rid of bed bugs in all of their stages. Heat sensors and monitors are also placed in numerous spots within the structure to measure and ensure every square inch of the infested area reaches the lethal temperature. Since this form of treatment means you can be rid of bed bugs in potentially one day, this is often the choice for many people, where traditional treatments may need multiple visits to fully eradicate the bed bugs. However, it should be known that heat remediation for bed bug costs are usually more than a conventional treatment due to the advanced equipment necessary to fully eliminate and control these pests.
We doubt you are looking for a "thermal remediation treatment near me", but Mantis Pest solutions now is offering bed bug heat treatment in Overland Park, Lee's Summit, and the Greater Kansas area.  If you have a bed bug manifestation please fill out the form, or call us at 816-287-5030 so we can help by killing your bed bugs with heat from our thermal remediation services.
Mantis Pest Solutions offers total bed bug treatment to get rid of those nasty, itchy welt-causing pests. For more information about bed bug treatment in the Lees Summit area, call us today at (816) 287- 5030.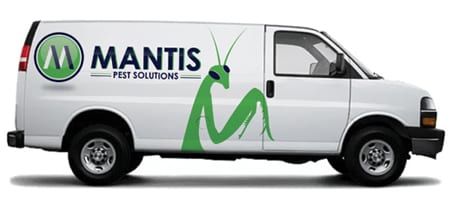 [su_button url="https://mantispestsolutions.com/contact/" background="#4FAD4F" size="10″ wide="yes" center="yes" radius="0″]Get a Free Quote[/su_button] [testimonials]
ABOUT THE AUTHOR: Ty the Bug Guy
Ty Hawkins, also known as Ty the Bug Guy, has been in the pest exterminator for several years and exterminated pests all over the country. Ty has worked for many companies including Orkin and Terminix.
While working for these companies he realized he could offer a more friendly and personal service. He called Rick and together they started Mantis Pest Solutions and now offer pest control in Overland Park and Lee's Summit. Ty's goal is to make Mantis more than just your local pest control company, but a business that constantly is giving back the community as well.
Quickly after a few services, Ty became known as Ty the Bug Guy. Feeling a bigger need to help people with their pest infestations he created his own pest control tip blog to better serve the local community and those all over the country with their pest issues.
When Ty isn't helping residents of the Kansas City area get rid of their pests or posting about pest control tips Ty enjoys spending time with his family. They love traveling, playing board games and trying new restaurants. When you call in for a pest control quote don't forget to talk about some of the great places to eat or things to do in Kansas City.
You can also read some of his most popular pest control tips and articles below:
Frequently Asked Questions about Pest Control
5 Things your Pest Control Technician wants you to Understand
How to Bed Bug Proof Your Luggage
Related Articles to Bed Bug Treatments