Yeah, it's summer again in Overland Park!
Always accompanying summer is the quintessential activities like backyard cookouts, outdoor concerts, family feasts at the park, etc. But while you're excited about this season, you are not alone …… the mosquitoes are excited as well.
In this hot, humid weather, those little buggers are present everywhere and ready to chow down. If you're like everyone else, you're probably thinking of effective mosquito control in Overland Park to drastically reduce the bites of these tiny creatures and essentially cut back the risk of diseases.
Here are a few tips to help you reduce the mosquito population in your yard and stay bite-free as much as possible.
#1 Use Repellent
Medical experts have always advised that one of the most effective ways to repel flies – especially mosquitoes, is to use repellants. Most repellants last up to 8 hours – meaning that a one-time application can take you through the day or night. Meanwhile, when applying the spray, ensure that the area is well-ventilated and also avoid spraying directly to your face. Dermatologists advise that you spritz the repellent on your palm and pat onto your face and on skin uncovered by your cloth.
If you're confused about what type of repellants to choose, you may consider those with one of the following EPA-sanctioned ingredients.
 

Picaridin

: this is similar to a chemical compound in pepper, hence, making it have a long-lasting effect. A repellant with about 20% picaridin will do just fine as its safe for even 2-months old kids. So, you may consider buying

Sawyer Products Premium Insect Repellent

.

 

DEET

: Here's another powerful and effective ingredient to look out for in a repellant. About 10-30% concentration of DEET is enough in a repellant. You may consider buying

Off! Deep Woods Insect Repellent
#2 Trash the Kiddie Pool
Mosquitoes are always attracted by things that collect water – especially dirty water. So, your kiddie pools, pots, buckets, trash cans or anything else that'll keep stagnant water should be gotten rid of, or at least never left standing longer than a 24 hours. The reason being is that's where these mosquitoes lay their eggs and multiply. Immediately after it rains, check your home and empty the water stat to avoid a parade of mosquitoes.
#3 Try To Work Out Indoors This Summer
Mosquitoes generally are after chemicals released in your sweat and breath – especially carbon dioxide, and are also attracted to heat and movement. This means that mosquitoes are most likely drawn when you're breaking a sweat. According to entomologists, the peak period for mosquitoes is usually sunset and sunrise, which incidentally is when you're likely to work out. So, if it's convenient for you, always try to exercise indoors during this mosquito season. If you can't, then never forget to apply repellent.
#4 Floor Fans Are Needed Now!
Have you ever wondered why mosquitoes don't bite in the open where there's brisk breeze? It's because mosquitoes can't fly at speeds above 1mph. At this speed, wind disperses body odors that attract the mosquitoes. This phenomenon can be achieved with a floor fan as it'll effectively repel the mosquito. The floor fan is another appliance you should consider this buying this summer to protect yourself from mosquito bites.
#5 Wear Synthetic Fibers
Active wears, especially athleisure and other clothing made of synthetic fabrics such as polyester, rayon, and nylon is tightly-woven and helps avoid mosquito bites. During this summer, ditch your cotton and linen as they aren't as effective as high-tech wears. Meanwhile, dressing in pants and long sleeves which cover more skin is also another effective way to reduce mosquito bites.
#6 Ditch the Floral Fragrances
Some floral scents have been reported to be somewhat attractive to mosquitoes, according to entomologists. So in this summer, it'd probably be a good idea to ditch your perfumes if you're really committed to reducing the mosquito bites.
#7 Get Professional Mosquito Treatment
Mosquito treatment is typically an integrated effort requiring the use of chemical products to control these mosquitoes right from the source. Mosquitoes develop in water and a source reduction targets and get rid of water sources favorable to these mosquitoes.
When you hire the services of a professional firm for your mosquito treatment, they begin by conducting a thorough inspection of your home to identify the kind of mosquito-causing problems, after which a mosquito treatment plan will be prepared.
These professionals are trained and provide the necessary solutions to get rid of mosquitoes. Indeed, hiring a pest control company to render a mosquito treatment remains the most effective way to reduce mosquito infestation in your home. Especially if you live by wooded areas, have large bushes, ponds, pools, lakes, or any other body of water near your home.
What Doesn't Work In Getting Rid Of Mosquitoes in Your Home
Like many people, you too would have been inundated on how lemongrass, cedarwood, cinnamon oil and other kinds of plants are all being touted as natural mosquito repellants. The truth is some of these substances fail almost immediately while the rest don't even work at all. To continue to use them is giving yourself a false sense of hope and security.
Tech products like mosquito-repelling bracelets or citronella candles never pursue the mosquitoes in your home away.
If you're really concerned about reducing how much mosquitoes bite you this summer, follow the tips shared in this article, and you'll only have yourself to thank – and perhaps, us too. J
Do you have a special way of dispersing off the mosquitoes in your yard? Does it really work for you? Share with us. We'd like to hear from you. Cheers!
For more information about our commercial pest control services, call Mantis Pest Solutions today at (816) 287-5030 or (913) 225-7060.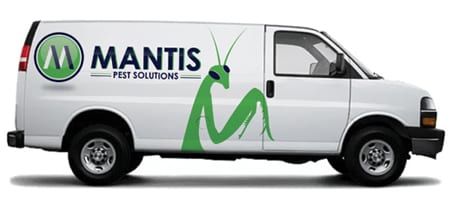 [su_button url="https://mantispestsolutions.com/contact/" background="#4FAD4F" size="10″ wide="yes" center="yes" radius="0″]Get a Free Quote[/su_button] [testimonials]
ABOUT THE AUTHOR: Ty the Bug Guy
Ty Hawkins, also known as Ty the Bug Guy, has been in the pest exterminator for several years and exterminated pests all over the country. Ty has worked for many companies including Orkin and Terminix.
While working for these companies he realized he could offer a more friendly and personal service. He called Rick and together they started Mantis Pest Solutions and now offer pest control in Overland Park and Lee's Summit. Ty's goal is to make Mantis more than just your local pest control company, but a business that constantly is giving back the community as well.
Quickly after a few services, Ty became known as Ty the Bug Guy. Feeling a bigger need to help people with their pest infestations he created his own pest control tip blog to better serve the local community and those all over the country with their pest issues.
When Ty isn't helping residents of the Kansas City area get rid of their pests or posting about pest control tips Ty enjoys spending time with his family. They love traveling, playing board games and trying new restaurants. When you call in for a pest control quote don't forget to talk about some of the great places to eat or things to do in Kansas City.
You can also read some of his most popular pest control tips and articles below:
Frequently Asked Questions about Pest Control
5 Things your Pest Control Technician wants you to Understand
How to Bed Bug Proof Your Luggage
[one_half]
1-

Protection Guarantee


2-

30+ years of experience


3-

Locally owned and operated


4-

Free Quote

[/one_half] [one_half_last]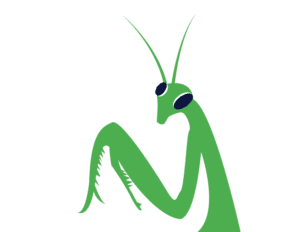 [/one_half_last]