Do you travel a lot? Then you must have come across hotels, which have bed bugs. You need to be careful when returning back home after staying in such a hotel because you could bring bedbugs home. When you get bedbugs, you will have to go through a lot of hassle in order to get rid of them. Therefore, you need to have a clear understanding of the following in order to avoid bringing bed bugs home. Here is a list of 5 useful tips that you can keep in mind to avoid the hassle.
1.       Bed bug proof your luggage
If you can wrap all your bags with a plastic cover, you will be able to make sure that no bed bugs can creep into your luggage. Your bags have crevices, cracks and porous surfaces, which bed bugs use in order to creep in. Plastic doesn't allow it and that's why it is important for you to purchase few plastic bags before you go on the trip.
2.       Walk immediately into the bathroom
When you arrive at your hotel, you should walk into the bathroom and place your bags on a tiled surface before looking around the rest of the room. You should never keep the bags on your bed or on a carpeted floor. Bed bugs prefer to hide in such places and they don't tend to come to tiled surfaces. Usually, there are small racks that will hold luggage off the floor that you should place them on. If you don't see any you may want to keep your luggage in the bathroom depending on how big it is. Other solutions are placing them on top of tables and dressers.
3.       Check for Bed Bugs
Exterminators can easily help you to get rid of bed bugs because they have a clear understanding of the nature of these little creatures. The problem is you probably don't want one one of us tagging along for your vacation. Before your trip, you should learn and know what a bed bug looks like so, you can make sure that you don't bring any bedbugs home. Bed bugs have a brownish body color and are generally the size of an apple seed. Basically, they look like a flattened version of a cockroach. Once you go to the hotel, you should inspect the bed carefully and see whether you can find such creatures.
4.       Don't toss your clothes or towels on the floor
Some people have the habit of tossing their clothes on the floor while staying in the hotel room. If you do have the same habit, it is the high time to get rid of it. Otherwise, you would bring in bed bugs into your house. If there are any clothes that you don't wear, you should keep them inside a plastic bag. Clothes are the most common, but we don't recommend putting anything that will go back into your suitcase.
5.       Wash your clothes before coming home
Last but not least, you need to take necessary measures in order to wash your clothes before coming home. After cleaning, you need to let the clothes go through a hot drying cycle as well. This will assist you to kill all the bed bugs that hide within the clothes. Once you clean the clothes, you can pack them in a plastic bag and come back home.
Mantis Pest Solutions offers total bed bug treatment to get rid of those nasty, itchy welt-causing pests. For more information about bed bug treatment in the Lees Summit area, call us today at (816) 287- 5030.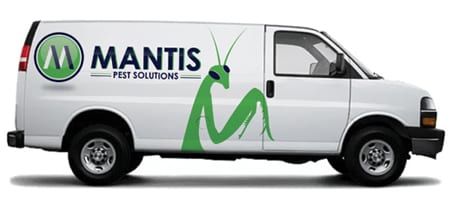 [su_button url="https://mantispestsolutions.com/contact/" background="#4FAD4F" size="10″ wide="yes" center="yes" radius="0″]Get a Free Quote[/su_button] [testimonials]
ABOUT THE AUTHOR: Ty the Bug Guy
Ty Hawkins, also known as Ty the Bug Guy, has been in the pest exterminator for several years and exterminated pests all over the country. Ty has worked for many companies including Orkin and Terminix.
While working for these companies he realized he could offer a more friendly and personal service. He called Rick and together they started Mantis Pest Solutions and now offer pest control in Overland Park and Lee's Summit. Ty's goal is to make Mantis more than just your local pest control company, but a business that constantly is giving back the community as well.
Quickly after a few services, Ty became known as Ty the Bug Guy. Feeling a bigger need to help people with their pest infestations he created his own pest control tip blog to better serve the local community and those all over the country with their pest issues.
When Ty isn't helping residents of the Kansas City area get rid of their pests or posting about pest control tips Ty enjoys spending time with his family. They love traveling, playing board games and trying new restaurants. When you call in for a pest control quote don't forget to talk about some of the great places to eat or things to do in Kansas City.
You can also read some of his most popular pest control tips and articles below:
Frequently Asked Questions about Pest Control
5 Things your Pest Control Technician wants you to Understand
How to Bed Bug Proof Your Luggage
Related Articles to Bed Bug Treatments