Rodents can cause a lot of problems if they can find a way to get into the home. Unfortunately, most of the people
don't think of getting rid of rodents as soon as they can because they think that rodents are not in a position to cause a major damage. We also ways suggest rodent prevention, but when one appears to rodent needs to be exterminated as soon as possible, or you will have a rodent infestation to deal with. Here is a list of 5 reasons that justify why rodents are scarier than you think.
      You will not be able to keep them out
Once the rodents find their way into your home, you will not be able to keep them out. No matter how tight you seal your dwelling, they can easily find a way in if they want to. In fact, rodents will be able to creep in through any kind of a vent. It would not be practically possible for you to throw something with the objective of blocking their path. Therefore, rodents can be considered as the T-1000s of the world we live.
      You will not be able to avoid them
Two rats have the ability to give life to about 6,000 babies within a period of 3 years. Yes, you read that right. Similar figures are associated with other rodents as well. Therefore, you would never be able to avoid them. One rodent and quickly turn into a rodent infestation. You cannot expect that all the rodents would disperse. They would always stick around, until they take over your entire home. They also have the ability to find a variety of food sources in your home to survive.
      You will not be able to find them
It would be virtually impossible for you to locate the rodents who live inside your home. They have the ability to hide in plain sight or strike from the shadows. Therefore, you will not be able to make any plans on your own in order to get rid of the rodents who have occupied your home.
      You will not be able to kill them
Rodents are tiny little creatures and you will not be able to kill them. The professional pest control companies use special methods in order to capture and kill the rodents. You will not even be able to think about those methods on your own. Sometimes you would think that keeping poison is enough to get rid of the rodents. But the rodents are smart enough to figure out that you are trying to kill them when they see poison.
      Rodents can cause serious damage
Rodents have the ability to lead you towards a variety of illnesses. Hantavirus holds a prominent place out of them. Hantavirus is a life-threatening disease, which can take place as a result of exposure to rodent urine and saliva. The other major health issues caused by rodents include rat bite fever, salmonellosis, and bubonic plague. Along with these illnesses, rodents will eat your food, and even cause damage to your house and items inside of it.
As you can see, rodents are bad and scarier than you think. Therefore, you need to take necessary measures in order to get rid of rodents that you can find in your home as soon as possible. Don't wait give us a call at (816) 287 – 5030 and ask for our rodent control services. We are experts when it comes to rodent removal and will have a solution for your rodent problem guaranteed.
For more information about our commercial pest control services, call Mantis Pest Solutions today at (816) 287-5030 or (913) 225-7060.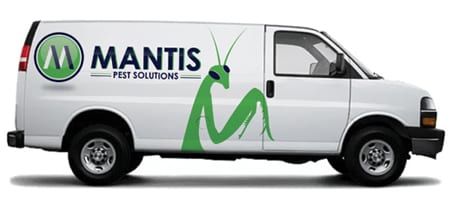 [su_button url="https://mantispestsolutions.com/contact/" background="#4FAD4F" size="10″ wide="yes" center="yes" radius="0″]Get a Free Quote[/su_button]
ABOUT THE AUTHOR: Ty the Bug Guy
Ty Hawkins, also known as Ty the Bug Guy, has been in the pest exterminator for several years and exterminated pests all over the country. Ty has worked for many companies including Orkin and Terminix.
While working for these companies he realized he could offer a more friendly and personal service. He called Rick and together they started Mantis Pest Solutions and now offer pest control in Overland Park and Lee's Summit. Ty's goal is to make Mantis more than just your local pest control company, but a business that constantly is giving back the community as well.
Quickly after a few services, Ty became known as Ty the Bug Guy. Feeling a bigger need to help people with their pest infestations he created his own pest control tip blog to better serve the local community and those all over the country with their pest issues.
When Ty isn't helping residents of the Kansas City area get rid of their pests or posting about pest control tips Ty enjoys spending time with his family. They love traveling, playing board games and trying new restaurants. When you call in for a pest control quote don't forget to talk about some of the great places to eat or things to do in Kansas City.
You can also read some of his most popular pest control tips and articles below:
Frequently Asked Questions about Pest Control
5 Things your Pest Control Technician wants you to Understand
How to Bed Bug Proof Your Luggage
[testimonials] [su_button url="https://mantispestsolutions.com/contact/" background="#4FAD4F" size="10″ wide="yes" center="yes" radius="0″]Get a Free Quote[/su_button]