Are you looking forward to getting rid of mice and other rodents from your home? Then getting a cat would be one of the best options available to consider about. In fact, a cat can be considered as a natural rodent exterminator. However, you should also keep in mind that all cats may not want to assist you in getting rid of rodents in your place. Therefore, you need to be careful enough to select an appropriate cat to avoid the hassle.
Rodents will build their own homes inside your place if they feel secure and safe. In fact, the rodents who come into your home always keep an eye on the unoccupied places to breed and live. It can be within your attic, under the stove or inside your walls. If you have a cat inside your home, the rodents would smell it and sense it as a sign of danger. As a result, they would tend to stay out as much as possible. In other words, the rodents would look for a better place that they can call home, where there aren't any threats. Otherwise, they would fear that your cat would hunt them on a daily basis. Some mice tend to come to your home even if you have a cat. For example, if shelter and food is rare in the neighborhood, the rodents would tend to stay in your home as it is the only option available for them, and having just any cat will only help to a certain extent.
It is important to keep in mind that you will not be able to get rid of rodents 100% by just having a cat, some cats are just lazy. Not all cats are natural exterminators. That's where you should think about getting a cat that can actually catch the rodents such as mice. Generally, cats that spend a considerable amount of time outside your home are generally better mouse catchers. They tend to have a clear understanding on how to hunt as well as better hunting skills. That is why you should think about finding a cat from a rural area. If you find it as a difficult task to get a cat, you should get in touch with the local humane society as it is in a position to provide assistance. This method will help you to find the best cat for your home as well.
Even if you find a cat from an urban area, you should check to see it's hunting abilities by exposing it to toys or indoor games. This will give you the opportunity to see how active the cat is and give you a better peace of mind about buying a cat to catch mice if that is its sole purpose. Although it is not a guarantee they will kill all rodents if they appear it is a pretty good indicator.
Cats are great natural rodent exterminators as well as can provide a number of other benefits to a household. It is important to remember that although they may keep small rodents from entering your home they do not keep all unwanted pests such as spiders, ants, and bedbugs. In fact, cats may bring in fleas if not bathed and treated regularly. When getting a cat to help control rodents or just to have as a household pet it is important to regularly check for fleas so you and your cat both enjoy their stay.
For more information about our commercial pest control services, call Mantis Pest Solutions today at (816) 287-5030 or (913) 225-7060.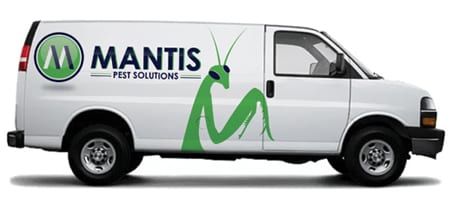 [su_button url="https://mantispestsolutions.com/contact/" background="#4FAD4F" size="10″ wide="yes" center="yes" radius="0″]Get a Free Quote[/su_button]
ABOUT THE AUTHOR: Ty the Bug Guy
Ty Hawkins, also known as Ty the Bug Guy, has been in the pest exterminator for several years and exterminated pests all over the country. Ty has worked for many companies including Orkin and Terminix.
While working for these companies he realized he could offer a more friendly and personal service. He called Rick and together they started Mantis Pest Solutions and now offer pest control in Overland Park and Lee's Summit. Ty's goal is to make Mantis more than just your local pest control company, but a business that constantly is giving back the community as well.
Quickly after a few services, Ty became known as Ty the Bug Guy. Feeling a bigger need to help people with their pest infestations he created his own pest control tip blog to better serve the local community and those all over the country with their pest issues.
When Ty isn't helping residents of the Kansas City area get rid of their pests or posting about pest control tips Ty enjoys spending time with his family. They love traveling, playing board games and trying new restaurants. When you call in for a pest control quote don't forget to talk about some of the great places to eat or things to do in Kansas City.
You can also read some of his most popular pest control tips and articles below:
Frequently Asked Questions about Pest Control
5 Things your Pest Control Technician wants you to Understand
How to Bed Bug Proof Your Luggage
[testimonials] [su_button url="https://mantispestsolutions.com/contact/" background="#4FAD4F" size="10″ wide="yes" center="yes" radius="0″]Get a Free Quote[/su_button]