Anyone would love to live in the sanity of their home and not face any problems from pests. Rats eating up food and running around unexpectedly, or cockroaches flying here and there even in front of guests may be disturbing, but these pests can cause serious damage to your property.  That is why it is always recommended to get a real estate pest inspection before buying your new house. If you are planning on selling or renting your real estate in the future it is suggested to have a pest control company regularly service your property to avoid them from devaluing your property.
These pests and rodents can  devalue your property by chewing through walls, floors, and even electrical wires. It gets a whole lot harder to control these pests once they find their way into your home. Statistics show that termites cost more than Five billion dollars in property damages each year. Learn more how and why to get a termite inspection in Overland Park to prevent these damages to your property.
Rodents such as rats can cause serious damage by causing house fires, if they chew through electric cables, or build their nest near heat sources. Rodents can be extremely difficult to keep out as they can crawl through spaces and holes as small as a penny. To control a rodent infestation, seal up cracks and small holes in your home and ensure a proper drainage system at the foundation of your house.
Home buyers can also be scared to purchase your property because of infestations of pests such as mosquitoes, ticks, cockroaches and stinging insects. These pests which carry diseases can send people to the emergency and are a major factor for many  homebuyers. Especially if they have kids and pets which could get easily infected. If any indication of infestation from these kinds of pests exists, please make sure to call an exterminator like us to handle this issue before it gets out of hand.
Spring seems to be the time these pests multiply in number, so most of the time Aprils is set apart as the month for managing and doing-away with them.  The most effective time to take care of pest; however, is in the Fall. Fall is the time when pests are seeking the protection of your home from winter. If care is not taken during this period, they can rattle and disturb the sanity of your home throughout the whole year.
The National Pest Management Association (NPMA) suggests that homeowners follow these tips to prevent pest infestations.
Seal all cracks and small holes in windows, doors and along the foundation of the house.
Repair leaky pipes or fixtures and eliminate any source of standing water that can serve as a breeding ground for insects.
Trim trees and bushes close to your living space and cut any branches having direct contact with your house.
Clean your gutters.
Always clean your yard and remove accumulated leaves or debris.
Keep your kitchen especially clean by wiping the counter tops, tables and always empty the trash. Always seal containers carrying food.
Keep indoor and outdoor garbage containers sealed and clean.
Put screens on your windows and doors.
Clean cluttered garages, sheds and storage areas where pest can build a nest.
If you have wooden floors and always, it is advisable to spray them with insect repellant from time to time.
Applying these preventive methods can help you save both the value of your house and your health. This can stop and infestation even before it begins, it is always easier to prevent a problem than solve it once it occurs. If you are looking for a pest inspection for your future home purchase please give us a call.
For more information about our commercial pest control services, call Mantis Pest Solutions today at (816) 287-5030 or (913) 225-7060.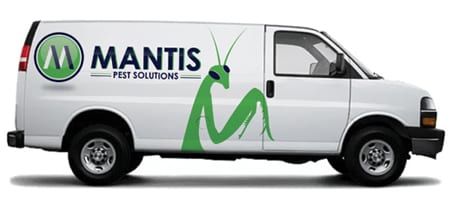 [su_button url="https://mantispestsolutions.com/contact/" background="#4FAD4F" size="10″ wide="yes" center="yes" radius="0″]Get a Free Quote[/su_button]
ABOUT THE AUTHOR: Ty the Bug Guy
Ty Hawkins, also known as Ty the Bug Guy, has been in the pest exterminator for several years and exterminated pests all over the country. Ty has worked for many companies including Orkin and Terminix.
While working for these companies he realized he could offer a more friendly and personal service. He called Rick and together they started Mantis Pest Solutions and now offer pest control in Overland Park and Lee's Summit. Ty's goal is to make Mantis more than just your local pest control company, but a business that constantly is giving back the community as well.
Quickly after a few services, Ty became known as Ty the Bug Guy. Feeling a bigger need to help people with their pest infestations he created his own pest control tip blog to better serve the local community and those all over the country with their pest issues.
When Ty isn't helping residents of the Kansas City area get rid of their pests or posting about pest control tips Ty enjoys spending time with his family. They love traveling, playing board games and trying new restaurants. When you call in for a pest control quote don't forget to talk about some of the great places to eat or things to do in Kansas City.
You can also read some of his most popular pest control tips and articles below:
Frequently Asked Questions about Pest Control
5 Things your Pest Control Technician wants you to Understand
How to Bed Bug Proof Your Luggage
[testimonials] [su_button url="https://mantispestsolutions.com/contact/" background="#4FAD4F" size="10″ wide="yes" center="yes" radius="0″]Get a Free Quote[/su_button]