When cockroaches invade your house, you will have to go through a lot of hassle in order to get rid of them. While staying inside the house, cockroaches will damage  your wallpaper, snack on food and cause irreversible damage to electronic devices. On the other hand, some cockroach species spread germs, which are harmful for human beings.
Here is a list of few effective tips that you can follow when you discover a cockroach infestation inside your home.
      Observe the house
First of all, you need to conduct a proper inspection around your house to get a better understanding about the degree of cockroach infestation. You should examine every corner of your home and look for possible infestation sites. You can seek the assistance of a flashlight during the inspection process. It would be a good idea to pay special attention towards the popular hiding spots of cockroach including the closets, bathroom cabinets, and closet door corners, shelves, under the sink and behind the refrigerator.
      Use glue strips
Glue strips can effectively be used in order to figure out the large cockroach infestations that can be found inside your home. However, you need to be careful enough to place the glue strips in the strategic areas around your house. You need to keep a close eye on those areas for several days. In the places where there is a higher population of cockroaches, you will be able to catch more.
      Use gel bait
Gel bait can effectively be used as a cockroach killer. It comes in the form of a tube and you will need to apply under the baseboards at home. In addition, you can think about applying gel bait in all the areas, which are more likely to attract cockroach. However, this method can leave a lot of dead cockroaches around your home.
      Boric acid powder
Boric acid powder can also be considered as an effective method available for you to control the cockroach infestation. Boric acid can commonly be found as an active ingredient in toothpaste and detergent products. Even though boric acid is low in toxicity to human beings, they are powerful enough to kill cockroaches. However, you need to be careful when you are using boric acid powder in order to get rid of the cockroaches. Otherwise, the method would lose the effectiveness associated with it.
      Seek the assistance of a professional pest professional
If you need to get rid of cockroach infestation in a hassle free manner, you should contact us, Mantis Pest Solutions,  in order to get the best possible results within a short period of time. We have a clear understanding on the methods, which can be used to eliminate cockroach from your home permanently. Click here to learn more about or Cockroach control service or fill out the form below and a representative will contact you as soon as possible.
For more information about our commercial pest control services, call Mantis Pest Solutions today at (816) 287-5030 or (913) 225-7060.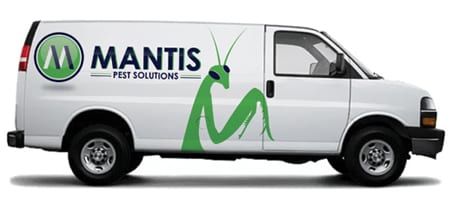 [su_button url="https://mantispestsolutions.com/contact/" background="#4FAD4F" size="10″ wide="yes" center="yes" radius="0″]Get a Free Quote[/su_button]
ABOUT THE AUTHOR: Ty the Bug Guy
Ty Hawkins, also known as Ty the Bug Guy, has been in the pest exterminator for several years and exterminated pests all over the country. Ty has worked for many companies including Orkin and Terminix.
While working for these companies he realized he could offer a more friendly and personal service. He called Rick and together they started Mantis Pest Solutions and now offer pest control in Overland Park and Lee's Summit. Ty's goal is to make Mantis more than just your local pest control company, but a business that constantly is giving back the community as well.
Quickly after a few services, Ty became known as Ty the Bug Guy. Feeling a bigger need to help people with their pest infestations he created his own pest control tip blog to better serve the local community and those all over the country with their pest issues.
When Ty isn't helping residents of the Kansas City area get rid of their pests or posting about pest control tips Ty enjoys spending time with his family. They love traveling, playing board games and trying new restaurants. When you call in for a pest control quote don't forget to talk about some of the great places to eat or things to do in Kansas City.
You can also read some of his most popular pest control tips and articles below:
Frequently Asked Questions about Pest Control
5 Things your Pest Control Technician wants you to Understand
How to Bed Bug Proof Your Luggage
[testimonials] [su_button url="https://mantispestsolutions.com/contact/" background="#4FAD4F" size="10″ wide="yes" center="yes" radius="0″]Get a Free Quote[/su_button]