We have all heard the saying, "Sleep tight, don't let the bedbugs bite", but what if they do? Bed bug bites can be very irritating, and getting rid of the bed bugs can be even harder. We want to share some tips on how to treat bed bug bites, as well as how to get rid of the bed bugs.
How to treat bed bug bites:
If you get bitten by bed bugs the symptoms usually include small red bumps that are itchy. We first recommend washing the area with soapy water. The soapy water can help clean the skin around the bites and help prevent an infection. The soap may also relieve the itchiness. If it is really itchy, we suggest letting the soapy water sit and soak on the bites for a few seconds before rinsing it completely off. The next options are up to your preference.
Home Remedies such as:

A paste of baking soda and water

Wipe with a cotton ball with lemon juice

Use Aloe vera gel

Calamine Lotion

Apply an anti-itch cream with 1% hydrocortisone

Ibuprofen (this will not relieve itching, but help soothe pain if it exists)

Take an Oral Antihistamine (follow package directions)
Bed bug bites can last a few days or a few weeks depending on the person. If they last longer, start to blister, cause an allergic reaction, or seem to be getting worse we suggest seeing a doctor.
How to check for bed bugs:
One of the biggest indicators of bed bugs is if they have bitten you. Unlike other insect bites, you will find them grouped together usually in threes or fives. Usually, bed bugs live in your or your pets beds. It is important to know bed bugs bites don't appear right away, and if you have been traveling, in a hotel, a homeless shelter, college dorms, you may have gotten bitten there. You will find traces of dead bed bugs, or red blood splotches from them being squished or feeding on your blood. We suggest examining all of your sheets, in between crevices in your mattress and box spring, as well as your pillow case. Although they are called bed bugs they can be found in other furniture and even children's plush toys.
How to get rid of bed bugs:
Getting rid of bed bugs is hard, and even if you think you have gotten rid of them they can live without feeding for weeks. If you have bed bugs you really need our pest control services. Our bed bug removal services are not just effective but guaranteed. If you have bed bugs in your house don't wait to give us a call at (816) 287-5030. If you are just reading to be cautious you can prevent bed bugs by maintaining a clean house, and washing your sheets regularly. We also recommend if you have pets to keep them bathed and washed regularly. If you know of neighbors that have had bed bug infestations, or had one recently and want the added peace of mind you can buy some bed bug covers on Amazon. Prevention is the best type of extermination. If you have had them recently is very important to regularly check for their traces to make sure they have not come back.
Mantis Pest Solutions offers total bed bug treatment to get rid of those nasty, itchy welt-causing pests. For more information about bed bug treatment in the Lees Summit area, call us today at (816) 287- 5030.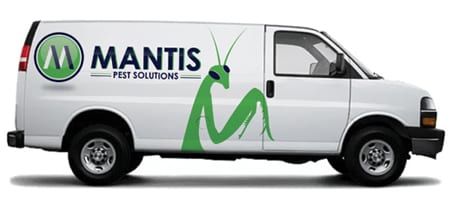 [su_button url="https://mantispestsolutions.com/contact/" background="#4FAD4F" size="10″ wide="yes" center="yes" radius="0″]Get a Free Quote[/su_button] [testimonials]
ABOUT THE AUTHOR: Ty the Bug Guy
Ty Hawkins, also known as Ty the Bug Guy, has been in the pest exterminator for several years and exterminated pests all over the country. Ty has worked for many companies including Orkin and Terminix.
While working for these companies he realized he could offer a more friendly and personal service. He called Rick and together they started Mantis Pest Solutions and now offer pest control in Overland Park and Lee's Summit. Ty's goal is to make Mantis more than just your local pest control company, but a business that constantly is giving back the community as well.
Quickly after a few services, Ty became known as Ty the Bug Guy. Feeling a bigger need to help people with their pest infestations he created his own pest control tip blog to better serve the local community and those all over the country with their pest issues.
When Ty isn't helping residents of the Kansas City area get rid of their pests or posting about pest control tips Ty enjoys spending time with his family. They love traveling, playing board games and trying new restaurants. When you call in for a pest control quote don't forget to talk about some of the great places to eat or things to do in Kansas City.
You can also read some of his most popular pest control tips and articles below:
Frequently Asked Questions about Pest Control
5 Things your Pest Control Technician wants you to Understand
How to Bed Bug Proof Your Luggage
Related Articles to Bed Bug Treatments