By looking at statistics which relate to the pests we all want to avoid, we can adopt the precautions we feel are necessary to protect us against the little blighters, as well as know how we should defend our homes if we do get an infestation (in most cases, you should call pest control as soon as there's evidence of an infestation). So, here are 8 useful pest control stats that you should know:
1) Over one million cases of bed bugs are treated by pest control companies in the US each year- that's the highest number out of all the pests that are dealt with.
In 2017, bed bugs surpassed spiders as the number one pest treated by pest control companies for the first time in pest-control history, and today they are still the no. 1 problem in American homes. In 2019, Kansas City and St. Louis both rank in the top 50 (well, top 33, to be exact) cities infested by bed bugs.
2) More than 50% of pest control companies specifically noted that they deal with more infestations of bed bugs in the Summer, than in the Winter.
Pest control companies hypothesise that this is due to the increased amount of travel that people tend to do in the Summer period, and are, therefore, more likely to transfer bed bugs from place to place: for example, from a hotel to their home, or vice versa.
3) The most rapidly growing area of pest control is the treatment of mosquitoes; in 2017, the section grew by 22.8% from the previous year.
This could be down to a few different reasons: a rise in public awareness of mosquito-borne viruses in the US, or a realisation of the real possibility of catching a mosquito-borne disease, since diagnoses of some of the most common mosquito-borne diseases have risen in recent years; in 2018, the number of West Nile virus diagnoses in Americans was the highest it had been for the past five years, and severe cases were 25% more common than in previous years- and the Midwest had the most diagnoses of all US regions.
4) An estimated 50% of US homeowners will deal with an ant problem within any given year, making ants America's most prevalent pest.
While not as many ant infestations are treated by pest control companies, they are the most persistent invaders of American homes. However, if you don't think that an ant infestation is worth calling up the professionals- think again. While they're usually quite harmless, and typically not a hazard to health, they can wreak havoc on your home- carpenter ants, in particular, eat through wood and create nests which harm the structural integrity of your home.
5) A survey conducted by the government showed that the Missouri-Kansas metro area was the sixth worst out of the 25 most populated metros in the US, when it came to finding mice/rats in the home.
Despite the fact that the Midwest ranks lowest for mice/rat infestations out of all US regions, it isn't good news for residents of Missouri-Kansas and Kansas City, since they are ranked as some of the worst places to live if you want to avoid a rat infestation. Rodents can invade your home in both Summer and Winter, and can be hazardous to human health, if you come across their bacteria-ridden droppings, or especially if you're unlucky enough to be bitten by one of the pests. Call Mantis Pest Solutions and learn about the rodent control services so we can change this pest control statistic.
6) 29% of Americans have had a rodent problem whilst living at their current residence.
–and a locally conducted survey found that over 10% of households showed evidence of having a rodent invasion, such as droppings, fur, bite marks and other tell-tale signs.
7) Between 2013-2018, the pest control industry in the US increased by 2.8%, showing an increase in demand for ant and termite extermination, as well as mosquito and bed bug control services.
Either there's an increase in the number of pests, or they might just be getting better at invading our homes, or– hopefully –Americans are just being a little more vigilant about dealing with pest problems, and calling pest control to safeguard their health and home.
8) Approximately 600,000 US houses are damaged by termites per year, a number which could be significantly reduced if pest control were employed quickly to deal with an infestation.
In total, Americans spend over $5 billion per year to rid their houses of termites and repair termite-related damage. In particular, Formosan termites- a.k.a. super termites -are thought to cause around $1 billion in damage to US homes each year, and the eastern subterranean termite, which is the most common variety of termite found in the US, is responsible for more damage to building structures than any other termite species. Learn more about the importance of termite control and home inspections to save your property from being destroyed by termites and carpenter ants.
Contact Mantis Pest Solutions today for the home and residential pest control services in Overland Park. Your home needs to be clean and safe. Call
 (816) 287-5030 or (913) 225-7060.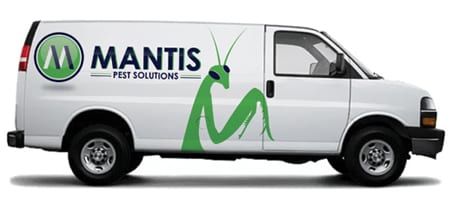 [su_button url="https://mantispestsolutions.com/contact/" background="#4FAD4F" size="10″ wide="yes" center="yes" radius="0″]Get a Free Quote[/su_button]
This article was written by Jessica who works at a pest control collection agency called Nexacollect