There are specific periods in a year when there is an increase in sunshine, flowers, and bugs. When bugs along with any other pests find their way into a rented apartment, a potential conflict between the landlord and the tenant is established. There is a chance that both parties will be unable to agree on who takes on the responsibility of getting rid of the pests.
For this reason, if you are a landlord or a tenant at a rented apartment, it is essential to know how to take care of any pest infestations that may occur. This would help to avoid any conflict with your landlord/tenant as the case may be, and it will give you information about what actions to take.
Can I hire an exterminator for my apartment?
Whether you are the landlord or the tenant the general answer is yes. If you don't have quarterly pest control you should have it done. There are few circumstances where you may not be permitted to spray insecticides, but you can buy bug traps on your own if that is the case. Even though generally either tenant or the landlord can hire an exterminator the question is who is responsible for the bill
So, who is responsible for paying for pest control services?
One of the most important considerations regarding this is the financial implication of the proposed pest control. Pest control isn't cheap, so for the most part, it is the most likely cause of tension between both parties. Usually, it is the responsibility of the homeowner to hire a pest control service to make occasional visits for structure maintenance, regardless of the type of building it is.
To be on the safe side, as a landlord, you have to make sure that you include pest control responsibility in your lease agreement. In the same vein, before you rent an apartment as a tenant, you have to make sure that the lease agreement offered to you by the landlord includes details about how pest control will be handled if the need arises.
As a landlord, leaving seasonal pest control to your tenant can be seen as a bit of irresponsibility. The most effective approach is to hire professional services that will come around at agreed periods of the year to handle any pest issues that you may have. This will make sure that the problem is handled properly as there is always the risk that the job will not be done properly if you leave it to the tenants to handle by themselves.
Now, depending on the content of the lease agreement, here's how things should go
When the landlord pays
It is the duty of the homeowner to ensure that his/her rental properties are in livable conditions. One of the things that could affect the living conditions of a rental property negatively is a pest infestation. So, it only makes sense for the landlord to handle the financial implications involved in such a scenario. General this is when there are termites and carpenter ants that are destroying the property.
If the pest infestation occurs naturally, then it is generally the landlord who pays but is a grey area and not technically the landlord's responsibility to is pay to have it taken care of. An example of "Naturally" in this context is a situation where the property is close to a grassy environment and gets infested by mice. Other pests that may infest in natural situations include wasps, rats, spiders, termites and in some cases, cockroaches and bedbugs. When renting it is always good to make sure that the landlord has undergone a termite inspection and for your own records know when it was last conducted. Before renting ask if they currently have a residential pest control service in action, or when the home was last serviced. It is always easier to discuss these items prior to moving in than when the problem occurs. Landlords can save themselves money by following tips in this article that has termite prevention tips for landlords. 
The importance of hiring a pest control service beforehand cannot be overemphasized. Pest infestations can blow up pretty quickly, becoming harder to control the longer it takes to sort the problem. If the landlord makes arrangements for pest control before a problem even arises, then the problem can be taken care of almost immediately, so it doesn't get any worse. However, while it makes sense for the landlord to make the arrangements, there are cases where the landlord may not be the one to handle the bills incurred.
When the tenant pays
When the cause of the pest infestation can be traced to the actions or inactions of the tenant, then it becomes their responsibility – especially financially. For example, if the tenant fails to keep the environment clean, it is only normal to expect an infestation of pests such as ants and cockroaches. Failing to take out the garbage as and when due, or keeping cooked food covered up in the pantry or the kitchen can attract these pests.
Additionally, some pests are attracted to excess moisture that results from leaks and poor upkeep. If the tenant has a dog or some other pet, fleas may be drawn to them, and the tenant would have to be the one to take care of the problem.
Is the landlord responsible for spiders? In situations like these, the exterminator could help to determine if the pest infestation was as a result of natural causes or the tenant's carelessness. The causes mentioned above would undoubtedly mean that the responsibility falls on the tenant, so any financial implications can be passed on to them to handle even if the landlord is the one to make arrangements for a pest control service.
Additionally, if the landlord discovers that the pest infestation is the tenant's fault, he/she would be well within their rights to present a "comply or quit" notice to the tenant to ensure that the situation does not repeat itself.
Pest Control Timeline
When a pest infestation is noticed, the most important thing is to make moves to take care of the situation immediately – financial issues can be dealt with further down the line. As a landlord, if you do not deal with the situation immediately, then the tenant may be well within their rights to halt any rent payments until the problem is dealt with. However, this may not apply if the tenant is the cause of the infestation.
Exterminators are pretty easy to reach out to, so there is really no excuse to delay in handling a pest infestation. When the landlord receives a complaint, a few days max is enough to find a solution to the problem. Additionally, the landlord must make sure to document any information related to the pest infestation for future reference to avoid any legal complications later that could arise later on.
The time of the first report, the actions taken by the landlord immediately after, any notes and/or invoices from the exterminator and other information from related parties are examples of things that need to be documented for reference.
As suggested earlier, most conflicts that arise between a landlord and a tenant due to pest infestation can be avoided with a simple inclusion in lease agreements. When a lease agreement discusses in detail how these situations should be handled if they arise, then both parties can easily refer to it at any point to settle these matters quickly.
Have you had any pest infestations at your rented home? Are you a landlord that is faced with constant complaints from your tenants regarding this issue? We'd like to know how you dealt with the problem so please leave a comment below. Cheers!
For more information about our commercial pest control services, call Mantis Pest Solutions today at (816) 287-5030 or (913) 225-7060.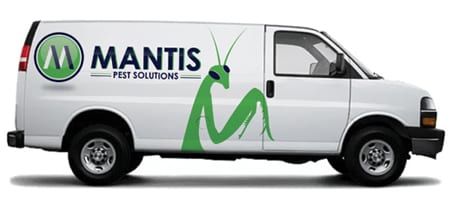 [su_button url="https://mantispestsolutions.com/contact/" background="#4FAD4F" size="10″ wide="yes" center="yes" radius="0″]Get a Free Quote[/su_button]
ABOUT THE AUTHOR: Ty the Bug Guy
Ty Hawkins, also known as Ty the Bug Guy, has been in the pest exterminator for several years and exterminated pests all over the country. Ty has worked for many companies including Orkin and Terminix.
While working for these companies he realized he could offer a more friendly and personal service. He called Rick and together they started Mantis Pest Solutions and now offer pest control in Overland Park and Lee's Summit. Ty's goal is to make Mantis more than just your local pest control company, but a business that constantly is giving back the community as well.
Quickly after a few services, Ty became known as Ty the Bug Guy. Feeling a bigger need to help people with their pest infestations he created his own pest control tip blog to better serve the local community and those all over the country with their pest issues.
When Ty isn't helping residents of the Kansas City area get rid of their pests or posting about pest control tips Ty enjoys spending time with his family. They love traveling, playing board games and trying new restaurants. When you call in for a pest control quote don't forget to talk about some of the great places to eat or things to do in Kansas City.
You can also read some of his most popular pest control tips and articles below:
Frequently Asked Questions about Pest Control
5 Things your Pest Control Technician wants you to Understand
How to Bed Bug Proof Your Luggage
[testimonials] [one_half]
1-

Protection Guarantee


2-

30+ years of experience


3-

Locally owned and operated


4-

Free Quote

[/one_half] [one_half_last]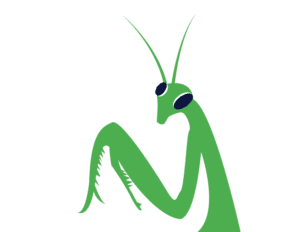 [/one_half_last]