Fruit flies are some of the most persistent pests that homeowners encounter. The tiny insects seem to come out of nowhere and make themselves a major nuisance. Luckily, there are a few simple things that homeowners can do to make their homes inhospitable to these puny pests.
Dispose of Overripe Produce
Most people keep fruits and vegetables sitting in a basket on the counter. This preserves the flavor well and allows easy access, but it can unfortunately provide a feast for fruit flies if any of the produce is past its prime. Always make sure your produce is fresh and impermeable to fruit flies.
Clean Around and Under Large Appliances
You'd be amazed how much food matter can accumulate around and under the refrigerator, oven, and other large appliances. One tiny vegetable peeling could potentially feed an army of fruit flies. In restaurant kitchens, where even one fruit fly could trigger stiff penalties from the health department, the spaces around these appliances are usually cleaned at least once a week.
Clean the Garbage Disposal and Drains
Fruit flies feed on fermenting matter, of which there is plenty in most garbage disposals. Periodically pour a gallon of water spiked with one tablespoon of bleach down the drain. Be careful not to splash the solution onto your skin. After letting it sit for five minutes or so, flush the drain out with warm water from the faucet.
Take Out the Trash Frequently
Items typically found in the trash such as meat scraps, produce trimmings, and empty soda containers are all food sources for fruit flies. If you notice a cloud of flies hovering over your trash can, you have probably found their breeding grounds. Empty the trash as soon as the bag is full; do not let it sit longer than necessary.
Call In the Professionals
Occasionally, the previously mentioned steps are not enough to totally eradicate a colony of fruit flies. In those cases, it is best to get some help from pest control professionals. Mantis Pest Solutions has considerable experience mitigating infestations of fruit flies and other pests.
A fruit fly infestation may seem insurmountable, but it is easily quashed by making your home uninhabitable for them. These simple steps can often spell doom for your home's fruit fly population. If not, contact Mantis Pest Solutions to wipe them out for good.
For more information about our commercial pest control services, call Mantis Pest Solutions today at (816) 287-5030 or (913) 225-7060.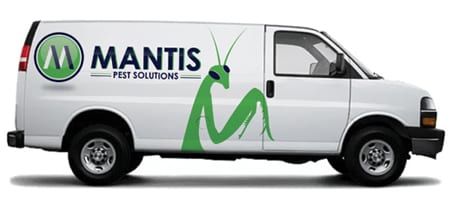 [su_button url="https://mantispestsolutions.com/contact/" background="#4FAD4F" size="10″ wide="yes" center="yes" radius="0″]Get a Free Quote[/su_button]
ABOUT THE AUTHOR: Ty the Bug Guy
Ty Hawkins, also known as Ty the Bug Guy, has been in the pest exterminator for several years and exterminated pests all over the country. Ty has worked for many companies including Orkin and Terminix.
While working for these companies he realized he could offer a more friendly and personal service. He called Rick and together they started Mantis Pest Solutions and now offer pest control in Overland Park and Lee's Summit. Ty's goal is to make Mantis more than just your local pest control company, but a business that constantly is giving back the community as well.
Quickly after a few services, Ty became known as Ty the Bug Guy. Feeling a bigger need to help people with their pest infestations he created his own pest control tip blog to better serve the local community and those all over the country with their pest issues.
When Ty isn't helping residents of the Kansas City area get rid of their pests or posting about pest control tips Ty enjoys spending time with his family. They love traveling, playing board games and trying new restaurants. When you call in for a pest control quote don't forget to talk about some of the great places to eat or things to do in Kansas City.
You can also read some of his most popular pest control tips and articles below:
Frequently Asked Questions about Pest Control
5 Things your Pest Control Technician wants you to Understand
How to Bed Bug Proof Your Luggage
[testimonials] [su_button url="https://mantispestsolutions.com/contact/" background="#4FAD4F" size="10″ wide="yes" center="yes" radius="0″]Get a Free Quote[/su_button]