Homeowners that want to keep their home in good shape and keep harmful insects away should understand when pest control services are needed. We will explain five ways to tell when professional pest control services are needed to protect one's home.
1. Wood Damage
The most common reason why homeowners might want to hire a pest control service is wood that is being damaged by insects that get inside the wood. Especially for untreated woods, insects can get inside and cause damage to an entire home's foundation. This can destroy a home's value and create enormous costs later down the road. You should have had a termite inspection upon buying your home. If you are renting make sure the landlord has had one done.   Unfortunately, inspections don't mean that the house is termite-free and upon seeing wood damage or termites you should call a local termite exterminator. Best case you don't have them and the termite expert relieves, worst case you do have them and they can be exterminated before causing any more damage.
2. Frequent Insect Sighting Indoors
A sign that homeowners may need to get their home inspected for insects is seeing insects around the home frequently. While all homeowners sometimes see an ant or spider, frequently sighting an insect around the home can indicate that there is a problem that needs to be assessed.
3. Insects Under Furniture
One of the most common places to see insects is under the furniture of a home. Insects often like these places because they feel protected from danger and these places are often warmer than other places about the home. Homeowners should look under their furniture to see if they have any insects inside. If they do, immediate action should be taken to make sure that a problem does not exist.
4. Large Beehives
While small beehives are manageable for many homeowners, large ones can create problems down the road. Family members can get stung frequently by the bees that fly around the yard due to these beehives. Homeowners also risk being stung while trying to take out a large bee nest, so it is generally best to leave it to a professional.
5. Termite Tubes
Termite tubes are round holes that homeowners might see in their wood caused by termites that eat away at the materials. These insects can create severe damage to home by eating away all of the home's woodwork and creating very expensive damage that can cost tens of thousands of dollars to fix.
Work With a Professional
Homeowners with an insect problem shouldn't worry because at Mantis Pest Solutions, we can provide cost-effective services that can get a job done right. We have experience helping homeowners get rid of a wide range of pests, and can save homeowners great about the money in the long run. Homeowners that want to eradicate an insect problem for good should get in touch with us today to learn about how we could help fight an insect problem before it causes damage to your home.
For more information about our commercial pest control services, call Mantis Pest Solutions today at (816) 287-5030 or (913) 225-7060.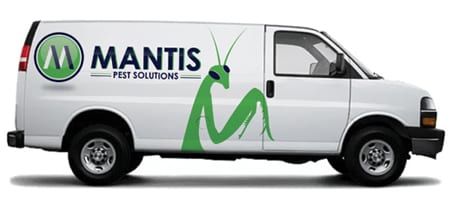 [su_button url="https://mantispestsolutions.com/contact/" background="#4FAD4F" size="10″ wide="yes" center="yes" radius="0″]Get a Free Quote[/su_button]
ABOUT THE AUTHOR: Ty the Bug Guy
Ty Hawkins, also known as Ty the Bug Guy, has been in the pest exterminator for several years and exterminated pests all over the country. Ty has worked for many companies including Orkin and Terminix.
While working for these companies he realized he could offer a more friendly and personal service. He called Rick and together they started Mantis Pest Solutions and now offer pest control in Overland Park and Lee's Summit. Ty's goal is to make Mantis more than just your local pest control company, but a business that constantly is giving back the community as well.
Quickly after a few services, Ty became known as Ty the Bug Guy. Feeling a bigger need to help people with their pest infestations he created his own pest control tip blog to better serve the local community and those all over the country with their pest issues.
When Ty isn't helping residents of the Kansas City area get rid of their pests or posting about pest control tips Ty enjoys spending time with his family. They love traveling, playing board games and trying new restaurants. When you call in for a pest control quote don't forget to talk about some of the great places to eat or things to do in Kansas City.
You can also read some of his most popular pest control tips and articles below:
Frequently Asked Questions about Pest Control
5 Things your Pest Control Technician wants you to Understand
How to Bed Bug Proof Your Luggage
[testimonials] [su_button url="https://mantispestsolutions.com/contact/" background="#4FAD4F" size="10″ wide="yes" center="yes" radius="0″]Get a Free Quote[/su_button]