Most people will only interact with a pest control company like Mantis Pest Solutions when there is a problem. Since there is limited interaction between pest control technicians and customers, there is a lot that people that don't understand about the pest control industry and what working with a pest control technician means. Mantis wants to change that. Here are five things that your pest control technician wants you to understand about our industry and services:
1 – A Clean Home Won't Stop Pests
One thing that Mantis wants you to understand is that a clean home will not stop all pests from getting in. There is a misconception that dirty houses are all infested with pests and clean houses are not. This just isn't true. Any home, no matter how clean or dirty it is, can be infested with pests like insects and rodents.
2 – We Need Your Help
Whether its debris and wood piles next to the house, or overgrown foliage all of these present harbors for pests. Keeping debris, wood piles and other items well maintained around the structure of your home will help reduce pest populations.
3 – You Don't Need to Worry About Our Products
Many people are worried about the products that are used by pest control technicians to rid areas of pests. Fortunately, you don't have to do this. The vast majority of the products we use to rid your home of pests are not harmful to your family or your pets. If we have to take more drastic measures or use a product that might be harmful, we will give you specific instructions on how to keep your family and pets safe.
4 – You Should Tell Your Neighbors if You are Infested
If you have an infestation in your home, your neighbors could be infested as well. Whenever you have a pest control technician come into your home, it is a good idea to let your neighbors know just in case they are having signs of a similar problem.
5 – You Will Get What You Pay For
Hiring a company to come in and take care of your pests might seem expensive, but when you add up all the failed attempts at using over-the-counter solutions or even home remedy solutions, you will probably quickly find that we can take care of the issue in a more affordable way. Better yet, it will be a long term solution.
To find out more about what you should understand about pest control or to get a service from pest control specialists, contact Mantis Pest Solutions. We have a high level of knowledge and experience to help remove any pest from your home.
For more information about our commercial pest control services, call Mantis Pest Solutions today at (816) 287-5030 or (913) 225-7060.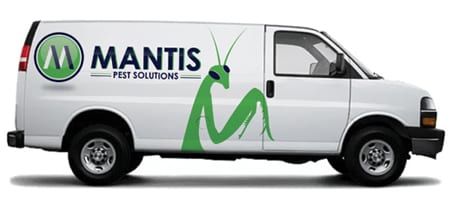 [su_button url="https://mantispestsolutions.com/contact/" background="#4FAD4F" size="10″ wide="yes" center="yes" radius="0″]Get a Free Quote[/su_button]
ABOUT THE AUTHOR: Ty the Bug Guy
Ty Hawkins, also known as Ty the Bug Guy, has been in the pest exterminator for several years and exterminated pests all over the country. Ty has worked for many companies including Orkin and Terminix.
While working for these companies he realized he could offer a more friendly and personal service. He called Rick and together they started Mantis Pest Solutions and now offer pest control in Overland Park and Lee's Summit. Ty's goal is to make Mantis more than just your local pest control company, but a business that constantly is giving back the community as well.
Quickly after a few services, Ty became known as Ty the Bug Guy. Feeling a bigger need to help people with their pest infestations he created his own pest control tip blog to better serve the local community and those all over the country with their pest issues.
When Ty isn't helping residents of the Kansas City area get rid of their pests or posting about pest control tips Ty enjoys spending time with his family. They love traveling, playing board games and trying new restaurants. When you call in for a pest control quote don't forget to talk about some of the great places to eat or things to do in Kansas City.
You can also read some of his most popular pest control tips and articles below:
Frequently Asked Questions about Pest Control
5 Things your Pest Control Technician wants you to Understand
How to Bed Bug Proof Your Luggage
[testimonials] [su_button url="https://mantispestsolutions.com/contact/" background="#4FAD4F" size="10″ wide="yes" center="yes" radius="0″]Get a Free Quote[/su_button]