A specialized pest control company is undoubtedly your best helpmate when it comes to getting rid of those annoying bed bugs in your home. Many pest companies can be found all over the place today, but very few of them can get the job done as desired. Many of them lack the required in-depth knowledge about how to handle bed bugs. In fact, many pest control companies are started with the sole purpose to make get started as quick and cheap as possible and sell themselves to a bigger company like Orkin. (This is not us, Mantis Pest solutions is a local company here to stay) Consequently, you will not get the right value for your money when you hire them.  If you have a bed bug infestation you should go with a specialized bed bug exterminator rather than generic pest control companies that have limited knowledge and can only deliver poor bed bug removal services.
The points given below will further enlighten you on why you should specifically search for a bed bug exterminator near me, rather than generic pest control companies.
Reduced reliance on pesticides
Most of the professional bed bug experts do not depend on specific insecticides for removing bed bugs. Bed Bugs are very unique and a general spray that most companies use for spiders, fleas, and ants will not treat for bed bugs.  A DIY person or unprofessional exterminator will usually misapply toxins while removing bed bugs and this can prove too dangerous for those residing there. Wrong or excess application of toxic compounds for the extermination of bed bugs can cause your family members to fall sick. It is on record that many of the generic pest control companies apply just any chemical, which may have little or no effect on the bed bugs; this is never the case with specialized bed bug exterminators; the specialists only use chemicals composed purposely for bed bug removal, which ensures a quick resolution of the problem.
However, specialists are licensed and trained to use the correct bed bug spray as well, as the new and most effective bed bug treatment called thermal remediation, more commonly known as bed bug heat treatment.  Bed bug specialists also scrutinize the situation before deciding on any particular line of action. Although bed bug spraying for bed bugs can be effective and be a good fit for those on a low budget it is always recommended to go with the heat treatment because it is the most effective and safest bed bug removal treatment around. In some cases, a combination may be necessary.
Less cleaning
The use of specific chemicals by a bed bug company removes the need to carry out extensive cleaning after the bed bug extermination. It will equally be easy to sanitize the home after the entire process so that the smell of the toxic products can be removed effectively and quickly to create a safer interior than ever.  The use of heat treatment method can even eliminate the need for any special cleaning after the bed bug removal process. However, it is still recommended to clean bed sheets and vacuum your home regardless after a treatment to remove any dead bed bugs or eggs that might have been left behind.
Money Saving
Reliance on specialized bed bug experts can save you a lot of money. As hinted earlier, the specialists use bed bug sprays and heat treatment that actually work and most will offer a protection guarantee, coming back for free if not resolved whereas many general pest control companies plan on having to come for multiple treatments and give you a lower initial cost to get you in the door.  Conclusively, the specialist bed bug removers will give you more value for your money at a far lower price than the generic pest control companies.
Along with giving you more value, local bed bug companies are far more reasonable than pest control franchises. Franchises have a lot more overhead and marketing costs they have to calculate as compared to many local companies. Most local companies are less expensive, plus you are supporting a neighbor instead of franchise companies where the company headquarters is on the other side of the country.
Why Mantis Pest Solution is the best
Mantis Pest Solution has been in the profession for years. We have established ourselves as one of the most reliable companies for removing pests bed bugs around in Overland Park and Lee's Summit.
We are specialists when it comes to pest removal, and you can always trust us when looking for a bed bug exterminator in Missouri. We have been in this profession for years and have developed unique methods of exterminating bed bugs. The bed bug heat treatment method we adopted has proved to be the most effective method for exterminating bed bugs and being the safest solution for your home. Aside from eliminating the adult bed bugs, the thermal remediation bed bug treatment method we use equally kills the eggs laid by the pest before they hatch.  Furthermore, our preferred method of eliminating bed bug can confer natural bed bug prevention so you don't have them come back in the future.
Which other features stand us out from the crowd?
We are a local pest control company with our headquarters near you. We offer one of the best customer services in Missouri, and we have some of the best bed bug experts in our roll call.  We have received many local reviews and rewards for our services here in Lee's Summit and Overland Park. You can contact us via phone call, email and even via many social media platforms, like Facebook, YouTube, Twitter, and Google+.
We have the experience of big pest control companies but are a local pest control company so we can offer our protection guaranteed service while offering more realistic costs for a higher quality service than most other pest control companies.
We must also mention that we have an A+ BBB rating, which in itself is undeniable evidence of reliability and top class services.
Aside from bed bug treatment, we offer the following services:
Rodent control
Mosquito prevention and control
Residential pest control service
For more information about our commercial pest control services, call Mantis Pest Solutions today at (816) 287-5030 or (913) 225-7060.
ABOUT THE AUTHOR: Ty the Bug Guy
Ty Hawkins, also known as Ty the Bug Guy, has been in the pest exterminator for several years and exterminated pests all over the country. Ty has worked for many companies including Orkin and Terminix.
While working for these companies he realized he could offer a more friendly and personal service. He called Rick and together they started Mantis Pest Solutions and now offer pest control in Overland Park and Lee's Summit. Ty's goal is to make Mantis more than just your local pest control company, but a business that constantly is giving back the community as well.
Quickly after a few services, Ty became known as Ty the Bug Guy. Feeling a bigger need to help people with their pest infestations he created his own pest control tip blog to better serve the local community and those all over the country with their pest issues.
When Ty isn't helping residents of the Kansas City area get rid of their pests or posting about pest control tips Ty enjoys spending time with his family. They love traveling, playing board games and trying new restaurants. When you call in for a pest control quote don't forget to talk about some of the great places to eat or things to do in Kansas City.
You can also read some of his most popular pest control tips and articles below:
Frequently Asked Questions about Pest Control
5 Things your Pest Control Technician wants you to Understand
How to Bed Bug Proof Your Luggage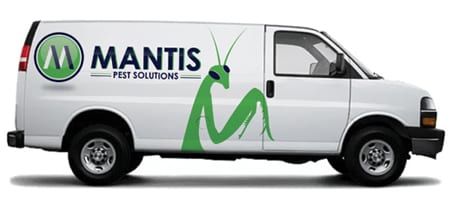 [su_button url="https://mantispestsolutions.com/contact/" background="#4FAD4F" size="10″ wide="yes" center="yes" radius="0″]Get a Free Quote[/su_button]