Don't Let Pests Ruin Your Summer
Pests can ruin your day. They can cause damage and disgust. They are also time consuming. That's not a problem when you have professionals like Mantis Pest Solutions take care of your pest control. This will free up your time, giving you more opportunities to do what you want, without having to worry about the security of your home. With summer around the corner, there are some great things you can do with your free time in and around Lee's Summit. Being centered here in Lee's Summit, we're proud of this town. It's a beautiful piece of land right outside of Kansas City int the state of Missouri. Let's take a look into some of the many things you can do here.
Summer Entertainment Close to Lee's Summit
Summer is here and there are several lakes close to Lee's Summit. We have:
Lake Lotawana

Lake Jacomo

Blue Springs Lake

Gopher Lake

Lake Nell

Cotton Tail Lake

Plover Lake

Catclaw Lake

Jackrabbit Lake
These are great places to go camping, boating or swimming. Lake Lotawana, Blue Springs Lake and Lake Jacomo are the largest, while the other lakes are considered to be a part of the James A. Reed Memorial Wildlife Area.
Nestled in between both Lake Jacomo and Blue Spring Lake is Fleming Park. Fleming park offers boating and fishing on both lakes, a model airplane field and a soccer field. This is a good way to reconnect with nature, and the scenery is stunning.
Lake Lotawana is a good place for boating and fishing. All boats need to be registered by May first though. This could mean you might have to wait until next year to get your toy out of the driveway and into the water. The town of Lake Lotawana has many fun and interesting events that happen around and in the lake.
The James A. Reed Wildlife Reserve is a great place for fishing and hunting. Hunting season may not be here, but it's never a bad time to get your fishing gear and head out to one of the many lakes found here. Horseback riding is another reason to come to this park. There are walking and riding trails running along and through the forested areas of the reserve.
These places are sure to have critters that you won't want to bring back home though, so be sure to check your gear for unwanted stowaways. If a few do manage to get past you, our pest control will help keep them out so that you don't have to worry.
Things to do In Lee's Summit
Although there are many good things around Lee's Summit, we think the best attractions are in the city. With over twentyfive parks in the city, there are plenty of places to go with the kids and relax as they run around. If you prefer the nightlife, Lee's summit has amazing options. There are several sports bars with great atmosphere and food to watch the game. More family friendly options are available.
Paradise Park:
Paradise Park is a great place at which to bring the kids and let them run around. It has fun and exciting things to do. Here are a few of them:
Bumper cars

Laser tag

Go cars

Mini golf

Ball Pit

Rock Climbing

Children's Edutainment Center

Foam Factory

Mini bowling

Go karts

Baseball and Softball batting cages

There's quite a bit more
Without having to worry about pests in your home, you could spend the whole day here at Paradise Park.
Summit Lanes
This is another family friendly place for everyone to enjoy. As their name suggests, Summit Lanes is a bowling alley but they mix things up with a few different events and activities:
Xtreme Glow

Missouri Team Challenge

Open Play

Pizza, Pins & Pop

League competition

Host a Birthday party
Summit Lanes is a great place for fun with the family, or competitive bowlers alike. Best of all, it's right here in Lee's Summit.
Night Life in Lee's Summit
You won't have to worry about being woken up at night by ants, roaches, mice or any other critter with Mantis Pest Solutions. Here are great places to spend your evenings with friends and watch the game.
The Peanut

Doc's Tavern

Sharkeez

The Bar
All great places to stop and destress.
With the extra time you have by letting us solve your pest problems, there are plenty of things to do here in Lee's Summit. We hope you enjoy this list of ideas. Wishing you the best,
-Mantis Pest Solutions
For more information about our commercial pest control services, call Mantis Pest Solutions today at (816) 287-5030 or (913) 225-7060.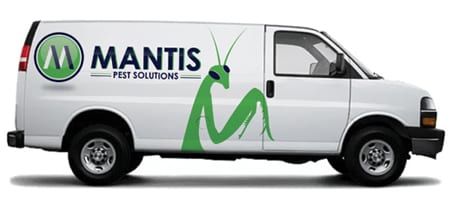 [su_button url="https://mantispestsolutions.com/contact/" background="#4FAD4F" size="10″ wide="yes" center="yes" radius="0″]Get a Free Quote[/su_button]
ABOUT THE AUTHOR: Ty the Bug Guy
Ty Hawkins, also known as Ty the Bug Guy, has been in the pest exterminator for several years and exterminated pests all over the country. Ty has worked for many companies including Orkin and Terminix.
While working for these companies he realized he could offer a more friendly and personal service. He called Rick and together they started Mantis Pest Solutions and now offer pest control in Overland Park and Lee's Summit. Ty's goal is to make Mantis more than just your local pest control company, but a business that constantly is giving back the community as well.
Quickly after a few services, Ty became known as Ty the Bug Guy. Feeling a bigger need to help people with their pest infestations he created his own pest control tip blog to better serve the local community and those all over the country with their pest issues.
When Ty isn't helping residents of the Kansas City area get rid of their pests or posting about pest control tips Ty enjoys spending time with his family. They love traveling, playing board games and trying new restaurants. When you call in for a pest control quote don't forget to talk about some of the great places to eat or things to do in Kansas City.
You can also read some of his most popular pest control tips and articles below:
Frequently Asked Questions about Pest Control
5 Things your Pest Control Technician wants you to Understand
How to Bed Bug Proof Your Luggage
[testimonials] [su_button url="https://mantispestsolutions.com/contact/" background="#4FAD4F" size="10″ wide="yes" center="yes" radius="0″]Get a Free Quote[/su_button]