So, you're doing your best to keep bugs and insects of all types out of your home. You don't open your windows often, you keep your doors shut, keep your house clean and don't leave out food that might tempt the bugs into your house, but no matter what, you just seem to keep finding the little critters everywhere. That is a problem with many residents in Overland Park.
These insects could be accessing your house through any holes in the walls, including those for the electrics, or through air vents- or even by coming down the chimney, but it's most likely that they're coming into your house the same way you do: through the door. Along with having your home treated by a pest control company sealing your doors is a must to keep pests from entering your home.
How do bugs get into the house through a closed door?
Even if it doesn't look like it, it's highly likely that there are gaps between your door and the doorframe, and between the door and the floor, that are allowing the little critters access into your home.
Some doors are already fitted with weather stripping, a device that seals door gaps through attachment to the edges of a door, which improves insulation, as well as blocking the passage for insects to crawl into your home. However, even if the weatherstripping is already fitted to your doors, they wear away over time, and require replacement, in order to keep meeting your insulation and bug-blocking needs, since worn weather stripping gives bugs a passage into your home.
How do you make your doors as anti-bug as possible?
Firstly, if you're a fan of keeping your doors and windows open during the day, to let in a cooling breeze or simply to freshen the air in your home, you might consider adding an anti-insect door screen to your front and back doors. These screens can obstruct most insects from entering the house, and allow you to keep your doors open, without having to worry about what else you're letting in.
Next: weather stripping. If you've had weather stripping fitted recently enough, then the gaps between the door and the door frame will already be successfully preventing bugs getting in that way. However, if you don't have any weather stripping, or if the weather stripping you have has seen better days, then you should think about installing some.
There are a number of weather stripping options for you to consider, when it comes to your standard, swing-from-a-hinge type doors. One of the easiest types to apply yourself is pressure-sensitive adhesive-backed foam weather stripping; all you need to do is stick and press down the foam on the edges of your doors. When the door is shut, this type of weather stripping is compressed, and even air can't pass through the gap; this is why it makes it a particularly great choice for insulation purposes, too. However, if you want a more durable, longer lasting type of weather stripping, you could use a form of metal-based weather stripping, though this is more difficult to attach without professional help. Regardless of what you choose this will stop insects from coming under the door or even the sides.
While weather stripping is ideal for bug-proofing the long vertical edges on your doors, a door sweep is a great option to add to the bottom of your door. As well as providing an almost impenetrable barricade against bugs, insects and other pests, it also allows air to pass through it, improving the quality of the air in your home.
On the other hand, if you have sliding doors that you want to bug-proof, the foam seal, and multiple other types of weather stripping commonly used on traditional doors, isn't as effective a choice. While the adhesive-backed foam is inexpensive and convenient to use, it is easily worn down if the sliding doors are in regular use. So, an effective alternative is to use a type of weather stripping such as the fin seal, which uses a brush-like mechanism not dissimilar to that of a door sweep, and is durable and hardy enough to endure the stress put on the stripping by the sliding door mechanism. Unfortunately, fitting this type of weather stripping is quite a process, since you have to remove the doors individually in order to apply the fin seal. Here's how you seal a sliding glass door, step by step, to prevent bugs from getting in under them:
Using a flathead screwdriver, loosen the screws supporting the roller mechanism on your doors (they can be located at the bottom of the door, and will be covered by plugs). You should feel the door lowering.
Using a drill, remove the screws at the head-stop at the top of the door.
Open the door halfway, at which point you'll be able to lift it away from the frame.
Remove any pre-existing weather stripping that may have been attached to the door.
Attach the fin seal (or other suitable alternative) weather stripping according to the instructions that come with the product, using screws to attach it to both the door and the sliding door panel.
Remove any old weather stripping that might be in the slot where the bottom of the doors fit into, and do the same for the slot at the top.
Insert the new seal into these slots and lightly hit the newly weather-stripped slots with a hammer to ensure the seal is in place.
Replace the door, inserting the bottom of the door into the bottom slot, and pushing the top of the door until it's back in its original position. Then, re-attach the head-stop with the screws you took out earlier.
Tighten the screws at the bottom of the door to their original tightness, then replace the plugs.
So, if you're tired of insects, arachnids and other little critters invading your home and 'bugging' you, consider adding some of these anti-bug additions to your doors, along with a great local pest control company and you'll have a bug-free home in no time. You can learn more tips on sealing your home from bugs or learn about some of our residential pest control services in Overland Park to see how combining our services and these helpful tips will keep your pest problems under control.
Don't know where to start next on sealing your door from bugs check out some of these doors seals products and how-to videos to get you going to stop insects from coming under the door.
Door Seal Videos
Best Door Sweeps & Door Seals to Keep Bugs Out
Mantis Pest Solutions offers total bed bug treatment to get rid of those nasty, itchy welt-causing pests. For more information about bed bug treatment in the Lees Summit area, call us today at (816) 287- 5030.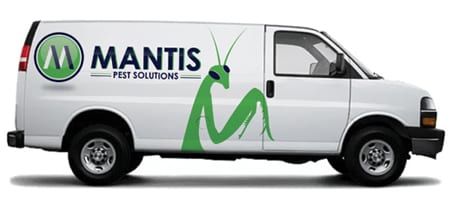 [su_button url="https://mantispestsolutions.com/contact/" background="#4FAD4F" size="10″ wide="yes" center="yes" radius="0″]Get a Free Quote[/su_button]
Related Articles You Might Find Helpful
How to Get Rid of Bugs from Your Car
How to Bedbug Proof Your Luggage
Who's Responsible for Pest Control Landlord or Tenant?