Recently, Mantis Pest Solutions has been awarded the Expertise Award for Best Pest Control Companies in Kansas City. We are honored to have received this award.
The award is given to businesses that have been hand selected after being ranked in the following categories:
We value the opinions of our customers and strive to present our best to them. We work diligently to not only provide pest control services, but to provide the best pest control service in the Lee's Summit area.
Our protection guarantee promises that we will work until your home is pest free. We are there with you every step of the way. No one likes being juggled, so on top of providing complete care, we are also crystal clear with our customers. Honesty is our policy at Mantis Pest Solutions.
We've worked with some of the biggest names in pest control, so we know just how to take care of any pest concern you may have. With over thirty years of combined experience, we've seen it all.
We are here for you. Availability was one of the main reasons Mantis Pest Solutions was created. Our team is ready to serve at any time. Give us a call, or drop by. You'll find one of us waiting to speak to you about how to free your home from pests.
We know that we wouldn't be in business if it weren't for our wonderful customers. We maintain a good relationship with those we serve.
Catering to a specific area has helped us hone in on just the right ways to help you with your pest problems.
Here you can find pest control reviews from our customers in the greater Kansas area.
The Mantis Pest Solution team prides ourself in offering the best service to those who need it. Started by just two men after leaving industrial pest control companies, they wanted to offer a more personalized service to those who needed pest solutions.
From those humble origins, Mantis Pest Solutions has grown, and continues to grow, and it's because of you. You have helped us reach this point and we are sincerely grateful for our customers in Kansas city that helped us receive this award. It's because of our customers that our team pushes itself to excel, not only wanting to meet expectations, but exceed them.
Mantis Pest Solutions was actually formed because Rick and Ty knew they could provide better pest control, not to mention a better customer experience, than could the behemoth companies for which they worked for. It's that better experience that we work to give you that drives us to give our protection guarantee: we're not done until your home is pest free.  
[one_half]
[/one_half] [one_half_last]
[/one_half_last]
For more information about our commercial pest control services, call Mantis Pest Solutions today at (816) 287-5030 or (913) 225-7060.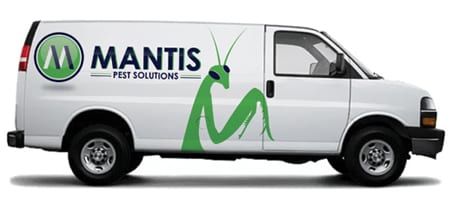 [su_button url="https://mantispestsolutions.com/contact/" background="#4FAD4F" size="10″ wide="yes" center="yes" radius="0″]Get a Free Quote[/su_button]
ABOUT THE AUTHOR: Ty the Bug Guy
Ty Hawkins, also known as Ty the Bug Guy, has been in the pest exterminator for several years and exterminated pests all over the country. Ty has worked for many companies including Orkin and Terminix.
While working for these companies he realized he could offer a more friendly and personal service. He called Rick and together they started Mantis Pest Solutions and now offer pest control in Overland Park and Lee's Summit. Ty's goal is to make Mantis more than just your local pest control company, but a business that constantly is giving back the community as well.
Quickly after a few services, Ty became known as Ty the Bug Guy. Feeling a bigger need to help people with their pest infestations he created his own pest control tip blog to better serve the local community and those all over the country with their pest issues.
When Ty isn't helping residents of the Kansas City area get rid of their pests or posting about pest control tips Ty enjoys spending time with his family. They love traveling, playing board games and trying new restaurants. When you call in for a pest control quote don't forget to talk about some of the great places to eat or things to do in Kansas City.
You can also read some of his most popular pest control tips and articles below:
Frequently Asked Questions about Pest Control
5 Things your Pest Control Technician wants you to Understand
How to Bed Bug Proof Your Luggage
[testimonials] [su_button url="https://mantispestsolutions.com/contact/" background="#4FAD4F" size="10″ wide="yes" center="yes" radius="0″]Get a Free Quote[/su_button]