One of the top 10 pest control companies in Kansas City from Blogger LocalDon't just trust that we have 30+ years of experience in the pest control industry check out our pest control reviews and licenses.  We currently have pest control licenses in the State of Missouri, (C19999) and the state of Kansas (7050). Each Service. Along with our amazing reviews, you will read below we have received the "Top Rated Professional" and "Elite Service Professional" from Homeadvisor.
Very informative - responded immediately - no pressure sales - treated our property - and whalla - no bugs!!
Mark H. in Grain Valley, MO
Ty was professional, knowledgeable, and even arrived early to the appointment. He immediately diagnosed the problem and took care of it. I will be using Mantis for pest control on a regular basis going forward.
Brian B. in Prairie Village, KS
Local company, very friendly technician, cheaper than the larger companies suggested. One hour appointment window as opposed to 4 from Edge, and he was on time a thorough. I was able to get them out to my home quickly which was great since nobody wants bugs in their home!!
Erin R. in Independence, MO
Ty was very kind, professional and thorough. He answered every question I had, thoroughly. I spoke with several other companies but his explanations were very clear. He's my"bug guy" from here on out.
Donna S. in Lees Summit, MO
Top 10 Pest Control Companies in Kansas Cities – Blogger Local
Certifications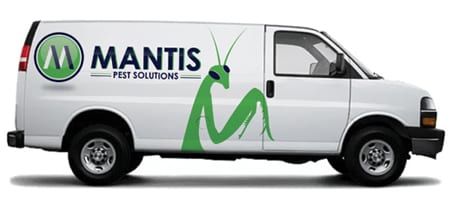 Pest Control Reviews
"Professional, reliable, knowledgeable. Promptly returned call & came out to survey before quoting a price. Excellent communication – able to be reached every time called. Not a one-size-fits-all service like the others I spoke to. Gets results."
– Barb T. in Stillwell, KS
"Ty was professional, knowledgeable, and even arrived early to the appointment. He immediately diagnosed the problem and took care of it. I will be using Mantis for pest control on a regular basis going forward."
– Brian B. in Prairie Village, KS
"Ty was very kind, professional and thorough. He answered every question I had, thoroughly. I spoke with several other companies but his explanations were very clear. He's my"bug guy" from here on out."
– Donna S. in Lees Summit, MO
"Great company who really cares about the quality of their work! Small company with knowledgeable techs who are personable, friendly and respectful! MUCH better than Terminex, or Orkin BY FAR!."
– Amber P. in Oak Grove, MO
"Ty was very kind, professional and thorough. He answered every question I had, thoroughly. I spoke with several other companies but his explanations were very clear. He's my"bug guy" from here on out."
– Judy E. in Olathe, KS
"Local company, very friendly technician, cheaper than the larger companies suggested. One hour appointment window as opposed to 4 from Edge, and he was on time a thorough. I was able to get them out to my home quickly which was great since nobody wants bugs in their home!!"
– Erin R. in Independence, MO
"Professional and contacted me right away"
– Paula S. in Grandview, MO
"Very professional and knowledgable. Spent time to explain the situation and options.."
– Michelle M. in Shawnee, KS