Bedbugs are annoying pests; and due to what seems like rare occurrences, they are probably the pests residents know the least about.  Here are 9-bedbugs stats that you should know.
1 of 5 Americans have or know someone who has encountered bedbugs

84%of pest control professionals were initially contacted about a different type of pest before identifying them as bedbugs.

33% of people with bed bug infestations discouraged others from entering their own home.

97% pest professionals have treated bed bugs in the past year.

Top 3 places bed bugs are reported in are single-family homes, apartments/condominiums, and hotels.

Bed bugs are also found seemingly everywhere else and in higher numbers than you think.

Most Bed Bugs reports happen in the summer

Bed bugs aren't just found in beds and bed frames

68% of Pest Professionals say that bedbugs are the hardest pest to get rid of.
One out of five Americans has had a bed bug infestation in their home or knows someone who has encountered bedbugs at home or in a hotel.
That is a pretty good number when you think of it. But given for how many items there are to prevent bed bugs along with the challenge and cost to get rid of them it is unfortunate. Not to mention there are tons of ways to reduce this number.  Now it is important to note that this is only the number of reported cases of bedbugs. This could be due to being too ashamed to report they had them because of the myth that bed bugs only live in dirty places (that and most people don't even know they have bedbugs). Which leads right into our next stat…
84 percent of pest control professionals were initially contacted about a different type of pest before identifying them as bedbugs.
The majority of these contacts were about fleas at 71% followed by cockroaches at 28%. Although flea and bed bug bites may look similar, fleas are a lot easier to get rid of. It is interesting to note that many people look at protecting themselves from fleas, especially if they have dogs or cats, but don't think to protect themselves from bedbugs.  We don't see pest prevention as one or another if you are truly protecting your home from pests you need to watch out for both.
Of the 13 percent of respondents who said they knew someone who had a bed bug infestation in their home, 40 percent said they avoided entering the infested home and 33 percent discouraged those who had the infestation from entering their own home.
At first, this statistic looks good. If someone knows someone who has bed bugs they take precautions and avoid the home, which is smart. The problem we see is only 33% of people who have had a bed bug infestation discourage people from entering their home. That means 67% of people are letting other people run the chance of bedbugs traveling to their home.  Once a follow-up visit to check for remaining bedbugs has been conducted from the pest control company there shouldn't be a problem with visitors, but before then it is encouraged to limit visitors if possible.
97% pest professionals have treated bed bugs in the past year.
Now one may think of course 97% of pest control companies have treated for bed bugs this year, that is their job. The problem is that of those companies 67% said it is the main pest they are treating and that number is increasing. This can be seen as there are several pest control companies that are only focusing on bed bugs. At first, it might seem that that is great because they are specializing, but that means there are enough bed bug infestations in their area they can make a living because bed bugs are such a problem.
Another thing to point out is that this is pest control companies over America. Many believe bed bugs to not be in certain states but that is false. Although there are states that tend to be more prevalent such as Ohio, New York, Florida California, and Illinois. Bed bugs have been found in all 50 states due to people traveling. If you haven't yet you should read "How to bed bug proof your luggage" and 5 Travel tips to avoid bedbugs."
The top three places where pest professionals report finding bed bugs are single-family homes, apartments/condominiums, and hotels/motels
There are many other surveys over the years looking or information about where pest control companies find bed bugs. It is interesting to note that most people worry about getting bedbugs in hotels but in fact, the number one place bed bugs are found is in single-family homes. This means, depending on where you live, bed bugs have a higher chance of entering your home from visiting a neighbor than from going to a hotel. We would say in some cases there is even a higher chance of getting bedbugs from a neighbor due to this common thinking. Think about it, many hotels are proactively preventing bed bugs through bedbug monitoring and routine checks.  Unfortunately, most homes aren't proactively monitoring or preventing bed bugs.
Bed bugs are also found seemingly everywhere else and in higher numbers than you think.
Although residential homes, apartments, and hotels are the most common places for bed bugs, other places still have a high percentage of reporting bed bug infestations.
nursing homes (59%)

schools and daycare centers (47%)

offices (46%)

college dorms (45%)

hospitals (36%)

public transportation (19%)
The biggest take away from these statistics is that bed bugs are everywhere (especially furniture and clothing stores are other common places, although it isn't mentioned). Anyone will tell you bed bug prevention is always better than bed bug extermination.
Although you can't control if these places are taking proper bed bug precautions you can protect your home with bedbug monitoring. Along with protecting your own home, it is also important if you work at or have kids going to school or daycare to check on the school's bed bug policy. If there isn't one we recommend you talk to your school about creating a bed bug policy to answer common questions such as reporting bed bugs, and even school attendance and bed bugs. You can also learn more about our 5 step bedbug monitoring program and get a free guide on bedbugs. 
More than half of pest control professionals noted that they receive the most bed bug complaints during the summer

.
It is important to note that bedbugs, unlike other pests, aren't truly seasonal. Although there tends to be more reports in the summer, it is generally due to the increase of travel allowing bed bugs to spread more. In the winter, there are still reports of bed bug infestations but, due to less travel, they tend to infest their current location more than spreading.
Bed bugs aren't just found in beds and bed frames
Although bed bugs get their name for a reason, they can be found in a variety of odd places including stuffed animals, wheelchairs, airplanes, school buses, purses and even inside bedside lamps. Outside of these places, it is also common to see bed bugs living in furniture and cars. You can protect your bed by getting a bed bug proof mattress cover. 
68% of Pest Professionals say that bedbugs are the hardest pest to get rid of.
Back in the day, bed bugs used to be very easy to get rid of and were almost gone until the chemical treatment was found to have bad after effects in the residents home. Today many pest control companies use a safe and effective treatment, the problem is bed bugs are evolving and becoming more and more resistant to this type of treatment.  It is now recommended to use a heat treatment to get rid of bed bugs. The goal of the heat treatment is to increase the temperature of your home and affected areas to a heat that the bed bugs cannot survive. Although bed bug heat treatments are the most effective the can also be the most costly compared to the traditional bed bug removal treatment.
In Conclusion
All of these facts are interesting and have their own unique takeaways but the biggest take away is that if you aren't protecting your home from bed bugs you should be.
If you have bed bugs and live in the Overland Park or the surrounding areas, please look at our bed bug heat treatments or our bed bug monitoring program.
We also offer pest control for all 4 seasons to get rid of fleas, spiders, ants, and many other pesky intruders.
Sources:
https://www.pestworld.org/all-things-bed-bugs/bed-bug-facts-statistics/
https://www.mattressclarity.com/blog/bed-bugs-by-state-city-map-statistics/
For more information about our commercial pest control services, call Mantis Pest Solutions today at (816) 287-5030 or (913) 225-7060.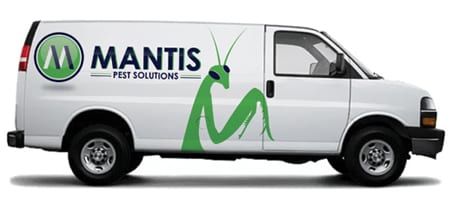 [su_button url="https://mantispestsolutions.com/contact/" background="#4FAD4F" size="10″ wide="yes" center="yes" radius="0″]Get a Free Quote[/su_button]
Help Spread the Awareness about Bedbugs Share the infographic below:
ABOUT THE AUTHOR: Ty the Bug Guy
Ty Hawkins, also known as Ty the Bug Guy, has been in the pest exterminator for several years and exterminated pests all over the country. Ty has worked for many companies including Orkin and Terminix.
While working for these companies he realized he could offer a more friendly and personal service. He called Rick and together they started Mantis Pest Solutions and now offer pest control in Overland Park and Lee's Summit. Ty's goal is to make Mantis more than just your local pest control company, but a business that constantly is giving back the community as well.
Quickly after a few services, Ty became known as Ty the Bug Guy. Feeling a bigger need to help people with their pest infestations he created his own pest control tip blog to better serve the local community and those all over the country with their pest issues.
When Ty isn't helping residents of the Kansas City area get rid of their pests or posting about pest control tips Ty enjoys spending time with his family. They love traveling, playing board games and trying new restaurants. When you call in for a pest control quote don't forget to talk about some of the great places to eat or things to do in Kansas City.
You can also read some of his most popular pest control tips and articles below:
Frequently Asked Questions about Pest Control
5 Things your Pest Control Technician wants you to Understand
How to Bed Bug Proof Your Luggage
[testimonials]
[one_half]
1-

Protection Guarantee


2-

30+ years of experience


3-

Locally owned and operated


4-

Free Quote

[/one_half] [one_half_last]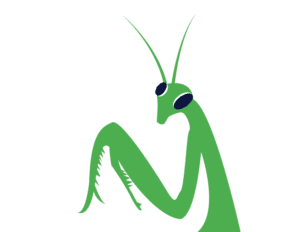 [/one_half_last]