No one wants harm to come to their children nor their pets, and some forms of pest control can do just that. Poison left out for pests can be found by children and pets, and possibly consumed. Pesticides can also pose a threat to developing young children. No one wants that at all for their children,
Today we'll cover some tips on what to do if your child or pet has gotten into something toxic, and also how to keep them away from pesticides in the first place.
What to do if your pet or child has been in contact with pesticides
Remain calm. This step is obvious, but important. Take a few deep breaths, and concentrate on what needs to be done. If possible, ask someone to calm your child or your pet while you handle the situation.

Find the container of the pesticide. Often time pesticides will come with warnings, and what to do if the product is used improperly. It's possible that in some situations you will only need to apply water to the affected area. Reading the warnings provided on the label will help you determine how serious the situation is. Even if the label doesn't have warnings or instructions, it is still important to know what type of pesticide your pet or child has consumed.

Call poison control. The national number is 1 (800) 222-1222. You can also navigate to https://webpoisoncontrol.org/. Try to have the container on-hand when calling, this can help the poison control experts determine best how to help your loved one. If you aren't sure how serious the situation is, call or get online. It's much better to thoroughly investigate a false alarm, than to risk the health of your child or pet.

If poison control is unavailable, go to the nearest hospital, and bring the container.
Tips on keeping kids and pets away from pesticides
These steps are simple but they will help keep your loved ones safe.
Store pesticides out of reach of children or pets. This can mean either in a locked room or shed, or high up on hard to reach shelves, or cupboards.

Return the pesticide to its place after every single use. This is the hardest part, every time you're done using the pesticide, put it back in its designated space immediately. This, more than anything, will help keep your pets, children or both safe.

Teach your children about the dangers that pesticides pose. Your children will be less likely to get into pesticides if they know that they are poisonous.

Consider marking pesticide containers with poison stickers. If the containers are not already marked, you can do that yourself. If you teach your kids to avoid poison labels, they will be more cautious around your pesticides.

If you do not have a good place to store pesticides we recommend hiring a pest control company.
Pesticides, when used improperly can be dangerous. Let us help keep your family safe, at Mantis Pest Solutions, we have over 30 years of experience liberating homes from pests. It is difficult to keep pesticides where your children or pets can't get to them. We can de-pest your home for you, and when we're done, we pack up, and don't leave anything dangerous behind. The safety and comfort of our customers is our number one priority.
For more information about our commercial pest control services, call Mantis Pest Solutions today at (816) 287-5030 or (913) 225-7060.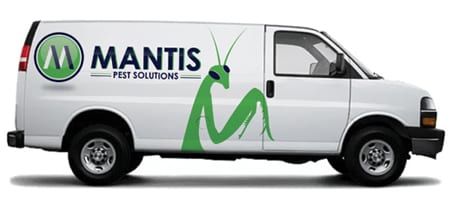 [su_button url="https://mantispestsolutions.com/contact/" background="#4FAD4F" size="10″ wide="yes" center="yes" radius="0″]Get a Free Quote[/su_button]
ABOUT THE AUTHOR: Ty the Bug Guy
Ty Hawkins, also known as Ty the Bug Guy, has been in the pest exterminator for several years and exterminated pests all over the country. Ty has worked for many companies including Orkin and Terminix.
While working for these companies he realized he could offer a more friendly and personal service. He called Rick and together they started Mantis Pest Solutions and now offer pest control in Overland Park and Lee's Summit. Ty's goal is to make Mantis more than just your local pest control company, but a business that constantly is giving back the community as well.
Quickly after a few services, Ty became known as Ty the Bug Guy. Feeling a bigger need to help people with their pest infestations he created his own pest control tip blog to better serve the local community and those all over the country with their pest issues.
When Ty isn't helping residents of the Kansas City area get rid of their pests or posting about pest control tips Ty enjoys spending time with his family. They love traveling, playing board games and trying new restaurants. When you call in for a pest control quote don't forget to talk about some of the great places to eat or things to do in Kansas City.
You can also read some of his most popular pest control tips and articles below:
Frequently Asked Questions about Pest Control
5 Things your Pest Control Technician wants you to Understand
How to Bed Bug Proof Your Luggage
[testimonials] [su_button url="https://mantispestsolutions.com/contact/" background="#4FAD4F" size="10″ wide="yes" center="yes" radius="0″]Get a Free Quote[/su_button]